Cardiff + Bristol
AWARD WINNING LUXURY WEDDING PHOTOGRAPHERS
covering South Wales + West England
MARK NICHOLLS PHOTOGRAPHY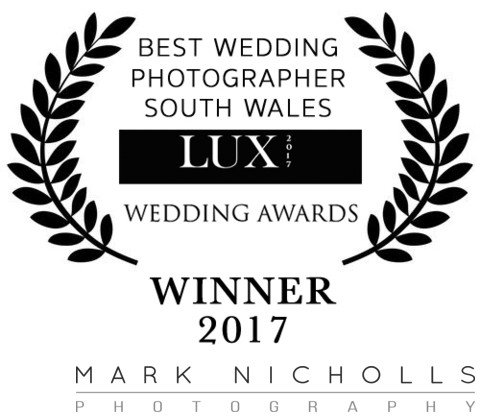 Mark & Rhianne are award winning South Wales & South West England wedding and newborn baby photographers based near Cardiff, creating breath-taking, one-of-a-kind, cinematic imagery, whilst providing an all-inclusive, luxury photography service and experience.
Please feel free to browse our portfolio to see how we can help you achieve and capture your vision for your wedding day, and when you're ready, get in touch with us via our contact page to check availability for your date.
For Newborn photography, check out our Newborns page for information and advice on how to book your session.
We look forward to hearing from you!
---
MARK'S STYLE

I tell the story of a brides day in a way that is best described as photo journalistic and cinematic.
The majority of the day is capturing the moments as they happen, while unobtrusively directing you towards better sources of light to create a more dramatic image.
To say that I am 100% hands-off would be untrue. I will certainly step in if I can see a more favourable lighting scenario, but I will never try and falsely stage a moment.
There will of course, always be time allocated to create wonderful portraits of the bride and groom interacting with each other. Again, some gentle direction from me, and then I'll look for natural gesture and interaction.
This in my opinion creates images with real emotion which will bring back very different memories than if you had been posed.
Click for more information About Me.
---
YOUR PHOTOGRAPHY COLLECTION

It is my belief that every client receives a stunning premium quality heirloom album. This is the minimum level of product that you can expect.
Three different collections are available, which can also including spectacular pieces of art for your walls, creating a talking point and a center piece in your home. I wouldn't want your images to be lost in the digital ether never to see the light of day.
The printed image is timeless and can never be replaced by anything that is digital. Click Here for more information.
---
FEES & PRICES

I would very much like the opportunity to hear about your wedding day in more detail, and for me to tell you all about what we can do and what sets us apart from the other photographers you may be considering.
For a list of our prices, please Contact Us for further information.

---
OTHER SERVICES

We also provide, upon request, family portraits, young adult portraiture and commercial work.
Please fill in the Contact form to learn more.
---
We also provide high quality Wedding & Newborn Baby Photography for Caerphilly, Blackwood, Bridgend, Newport, Cwmbran, Swansea, Merthyr Tydfil, Monmouth, Abergavenny, Chepstow, Bristol, South West England, South and West Wales and UK and destination weddings.